If you want deeper connection with your partner, you are not alone and you are in the right place. You can have the relationship you've been dreaming of.
Great Relationships Start Here
I'm Amy Davis specializing in couples and relationships. Whether or not you are in a relationship, I help people just like you untangle their triggers, fears, and reactive behaviors so they can finally have the relationship they really want.
Want to build a solid and intimate connection with each other? Experience the difference in safely communicating with insight and care. Learn to express your needs with vulnerability. 
Once you've got this down, you can fire me. My role is to help you have the freedom and support you in need so you can do this on your own, successfully. Emotionally Focused Therapy is a great way to make this happen.
A new adventure can start today in your relationship. Reach out to me to schedule a free consultation.
Individual Therapy
Discover the things that keep you from having the relationship and the life you want. Let me help you.
Couples Therapy
Experience the wonderful benefits of Emotionally Focused Therapy like improved communication, stronger connection, and finally dealing with the obstacles in your way.
Peer Consultation
As an EFT Certified Therapist and Supervisor, I have journeyed along this same path and can help you grow in your professional EFT skills.
Micro Current Neurofeedback
IASIS Technologies
IASIS Micro Current Neurofeedback is a profoundly helpful tool for balancing and relaxing the nervous system. A minute, very brief ultra-microstimulation reduces the tendency toward fight or flight of our hypervigilant sympathetic nervous system. It enhances rest and recovery by supporting the "chill" part of our nervous system called the parasympathetic. As a result, people notice feeling remarkably calm and balanced following even the first IASIS MCN session. Everything that calms and balances—meditation, yoga, being in nature, and systems like IASIS MCN all have one thing in common, they bring about lasting, enduring changes via the parasympathetic nervous system.
I'm a certified IASIS provider. My IASIS clients come from all walks of life. It's been a joy to see my clients experience positive benefits.
Therapy Session Information
My clients can benefit from 60 or 75 minute sessions. I've found that weekly appointments keep our momentum.
The price for a 60 minute session is $195 and 75 minutes is $245. It is prorated for longer sessions.
IASIS Session Information
The initial session requires about 30-45 minutes. The following sessions require about 20-25 minutes.
Here are the prices:
1 session $169
12 sessions $1,668 ($139 each)
40 sessions $4,000 ($100 each)
The packages above can be used for anyone in your family. The 40-session package is what most families get so every family member can use as needed.
Office Info
My office is centrally located for those in Greenwood Village, Highlands Ranch, Lone Tree, Parker, Centennial, Denver South, Southwest Aurora, Castle Pines, Castle Rock, Cherry Hills, East Littleton, and the Tech Center. There's plenty of free parking that is solely provided for the building where my office is.
9250 E Costilla Ave, Ste 535
Greenwood Village, CO 80112
720-393-0080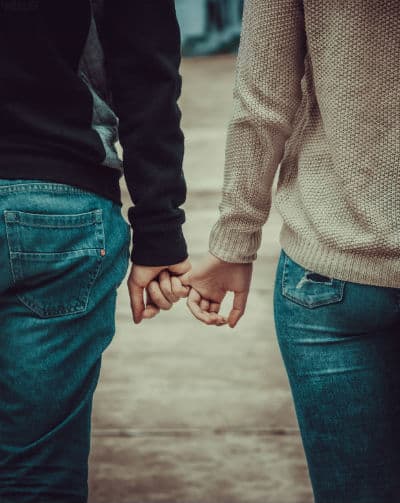 Schedule your free consultation today
If you want excellent executive coaching by a highly-trained experienced professional, you need Glenn Davis.